A project aimed at improving water quality in Lyttelton Harbour is moving into the first marine stage of construction.
A new 5 km pipeline will be laid underwater between Lyttelton and Governors Bay along a trench in the seabed in work that started last week.
Sections of pipe have been pre-welded into eight 625 metre lengths which will be towed into the harbour by a barge with an on-board winch
Preparing for launch
The pipe will be launched through a "stinger" – a large diameter pipe that guides the pipeline into the pre-dug trench, which will mean the finished pipeline is about a metre below the harbour seabed.
Once the first segment of pipe is launched from Naval Point, the second piece will be welded on to the tail of the first and this process will be repeated until the full 5 km length of the pipeline is in place.
The McConnell Dowell team will be working 24 hours a day with the whole process likely to take several days.
Lyttelton Harbour/Whakaraupo Wastewater Upgrade
The new pipeline is part of the Lyttelton Harbour/Whakaraupo Wastewater Upgrade to improve and future proof wastewater services in Lyttelton, Governors Bay and Diamond Harbour.
When construction by McConnell Dowell is complete, two submarine pipelines will carry wastewater from Governors Bay and Diamond Harbour to Lyttelton. This is stage two of a four stage $53 million scheme aimed at ending the routine discharge of treated wastewater into Lyttelton Harbour by 2021.
Council Head of Three Waters and Waste John Mackie says it's exciting to see the project reaching the marine stage.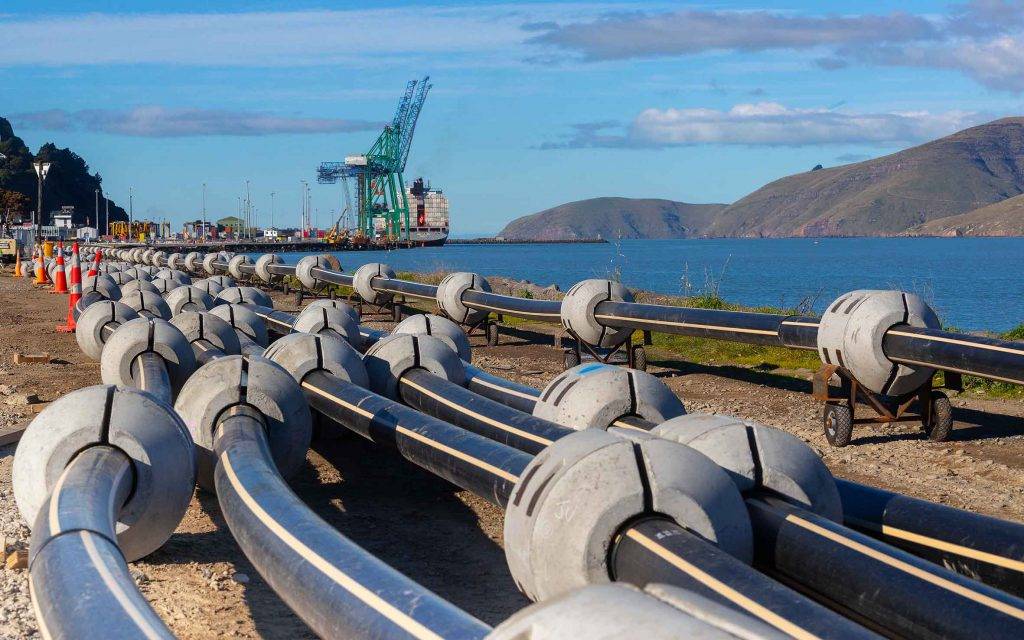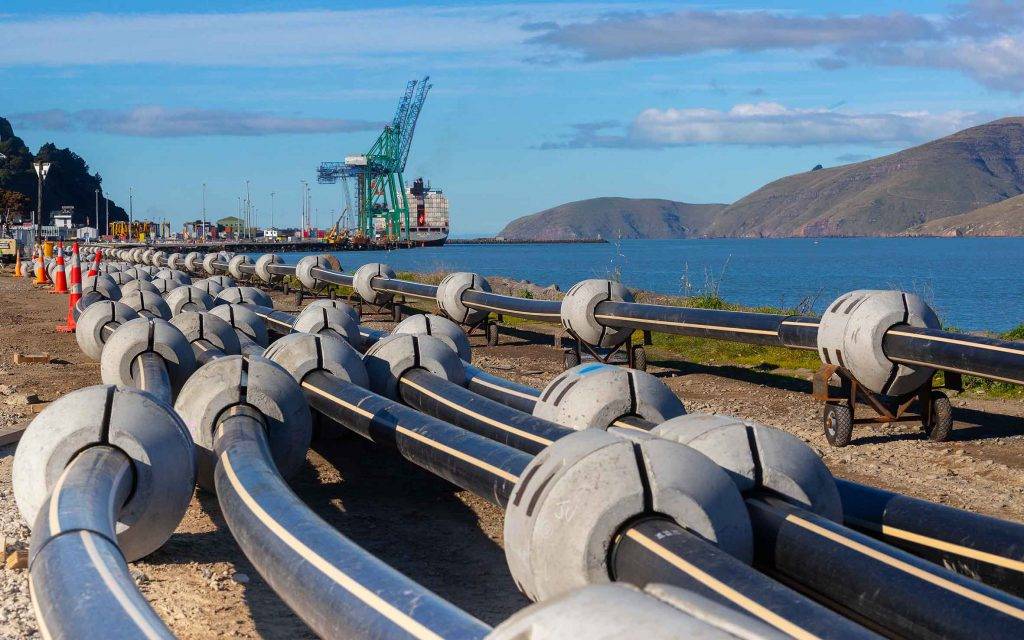 "This is a very technical process but we're hoping that with all the planning we've put in place and with some calm weather ahead, the work will be complete in just a few days. It's another step closer to cleaner water in Lyttelton Harbour which is an end goal we're all committed to."
The Governors Bay pipeline should be complete by the end of this year with the Diamond Harbour pipeline due for completion in early 2019.
A big step in the right direction
Currently, wastewater from Lyttelton, Governors Bay and Diamond Harbour is treated at wastewater treatment plants in each of the townships before being discharged through outfall pipelines into Lyttelton Harbour.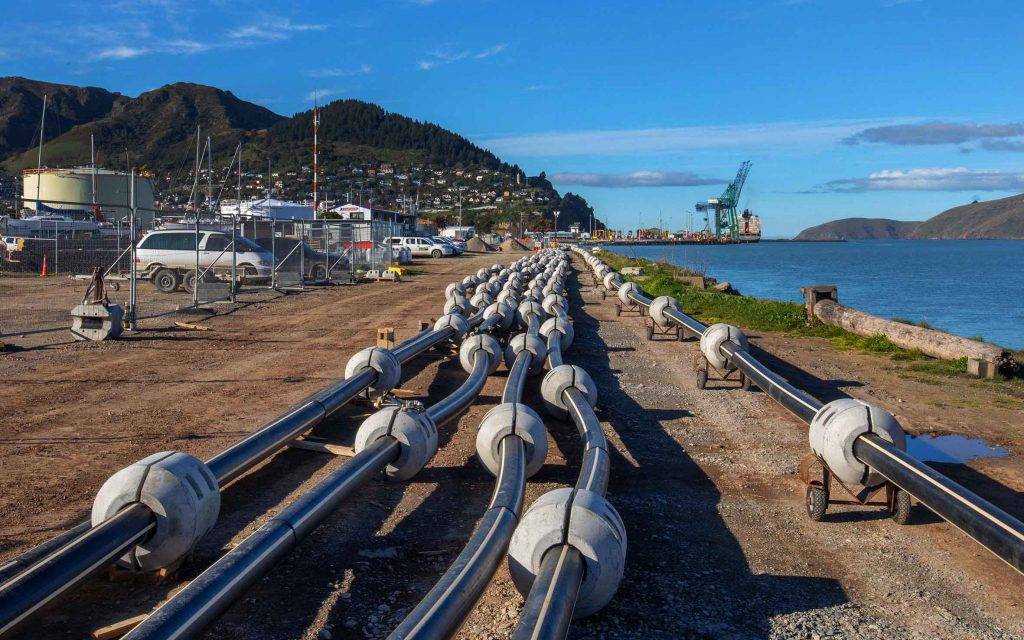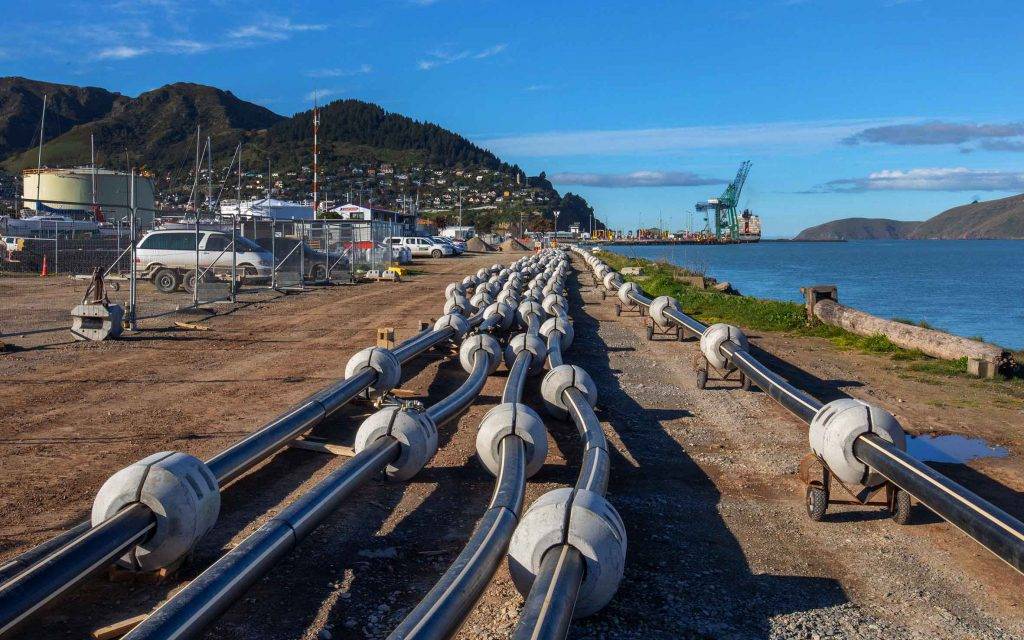 Under the new scheme, untreated wastewater from Governors Bay and Diamond Harbour will be pumped through the submarine pipelines to a new pump station on Simeon Quay in Lyttelton.
It will then be piped through the Lyttelton Tunnel to the Woolston pump station and onto the Bromley wastewater treatment plant, where it will be treated. From there it will be discharged out to sea through the Christchurch Ocean Outfall.