A $53 million wastewater project to improve the health of Whakaraupō/Lyttelton Harbour is a step closer to completion.
Four new pump stations to move wastewater to Bromley
Four new pump stations have been built around the harbour, to serve as powerhouses to pump all of the Lyttelton Harbour communities' wastewater over the hill to the main treatment plant in Bromley.
Over five kilometres of submarine pipeline will carry wastewater from Diamond Harbour and Governors Bay to Cashin Quay in Lyttelton, before being piped to the Simeon Quay pump station.
From here, wastewater will be pumped through the Lyttelton tunnel and through the newly constructed 4.5 kilometre Heathcote Valley pipeline, to Bromley.
A large-scale project above and below ground
Christchurch City Council Head of Three Waters and Waste Helen Beaumont says a lot of work has been done above and below the ground to connect the Lyttelton Harbour's wastewater to the main Christchurch system.
"The Simeon Quay pump station is the biggest one in the Lyttelton Basin, containing three × 2.5 tonne pumps, 8-metre-long progressive cavity pumps that have a lot of grunt.
"At its peak, these pumps will be pushing up to 120 litres per second of wastewater uphill through the tunnel at any one time. This will then flow downhill through another 4.5 kilometres of new pipeline to an existing pump station in Woolston."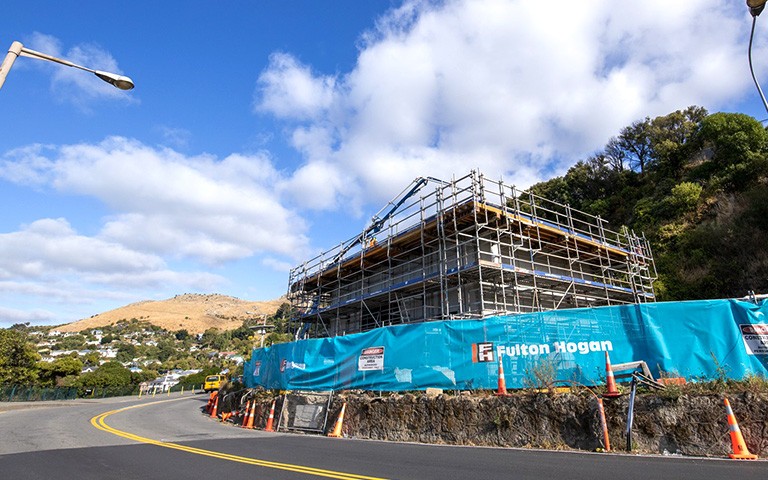 The project kicked off in December 2018. Since then, contractors have:
laid over 10 kilometres of underground wastewater pipeline;
converted three old wastewater treatment plants into pump stations;
built one new pump station, and;
installed countless valves, pipe fittings and chambers to ensure the whole system runs smoothly.
An environmental milestone
The Lyttelton Harbour wastewater project will end the routine discharge of treated wastewater into the harbour. This is important environmental milestone for our city.
The new wastewater network will be operational in early 2021, once the entire system has been tested and commissioned.