Mena the conservation dog and her trainer Alastair were back at Lyttelton Port Company recently to locate any penguins that may be nesting in the breakwater around Whakaraupō/Lyttelton Harbour.
The pair are from the Kaikōura Ocean Research Institute and work together to track penguins, through a keen sense of smell as well as visual indicators that suggest the presence of white-flippered penguins.
This species of penguin can only be found in the Canterbury area, with the seawalls and rock revetments at LPC providing the perfect nesting ground for our flippered friends.

Alastair and Mena were able to locate 20 penguin nests around the Harbour, including this little penguin pictured.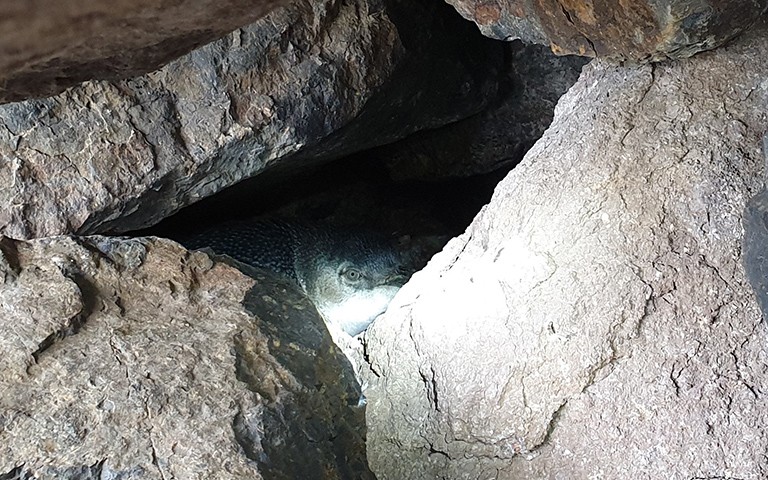 Lyttelton Port Company
LPC is committed to the protection of the white-flippered penguin and continue to monitor their presence here to understand more about this important species.
Find out more about our biodiversity positive goals.
Lyttelton Port Company is one of five organisations comprising the Whaka-Ora Healthy Harbour partnership. This new pedestrian link falls under the partnership's Harbour ecological band, ensuring Whakaraupō is a harbour where the waters are free from high levels of pollutants and marine life is thriving.